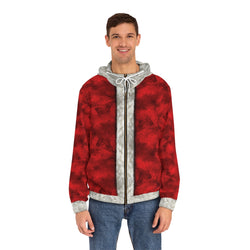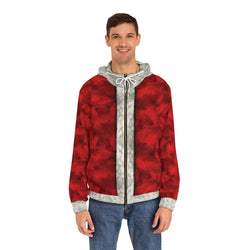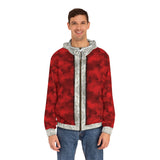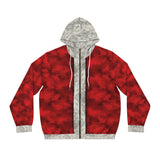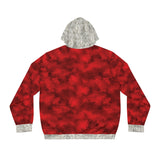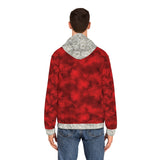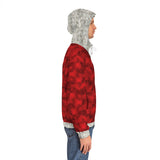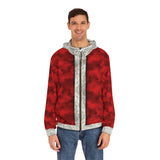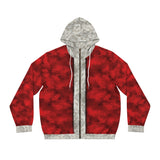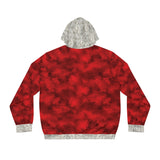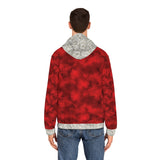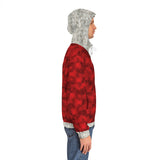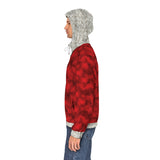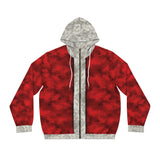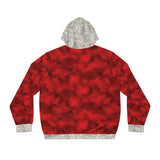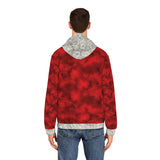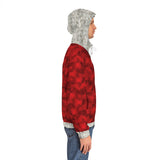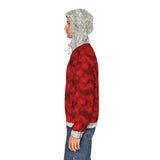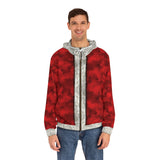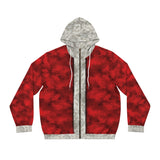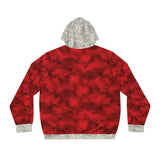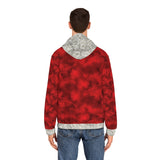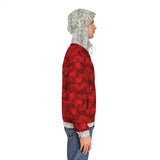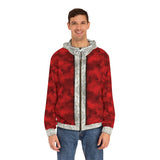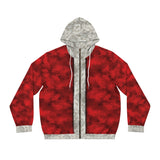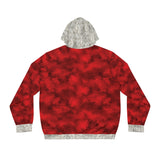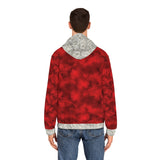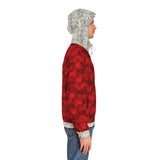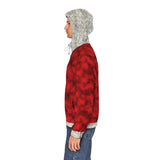 Santa Claus UGLY CHRISTMAS SWEATER! Full Zip Hoodie Funny Xmas Party Sweatshirt
"The Real Santa Claus" Ugly Christmas Sweater Full-Zip Hoodie - AOP Unisex Holiday Party Sweatshirt
The Ultimate Santa Claus Christmas Sweater Costume! Precisely edited for a seriously perfect fit, front and back. Designed with pro level photos and maxed graphic settings. Once finalized, you'll be looking like the real deal Kris Kringle.
This unisex Christmas Sweater is perfect for the holiday season, winning that Ugly Christmas Sweater Party and to give as a special and unique gift!
Fully optimized for the highest quality printed merchandise! Professionally designed by Graphic Artist "JohnnyAppz". 
PRODUCT INFORMATION
It's warm, stylish, and highly versatile - it's the perfect personalized hoodie for him. Equipped with two-side pockets for daily convenience, a hood with drawstring, and a metal zipper, this hoodie bears all the marks of a cozy daily staple.
.: Material: 94% polyester, 6% elastane
.: Regular fit
.: Black or white drawstrings
.: Two front pockets
|   | S | M | L | XL | 2XL |
| --- | --- | --- | --- | --- | --- |
| Length, in | 27.20 | 28.20 | 29.10 | 30.20 | 31.10 |
| Width, in | 22.30 | 23.10 | 23.80 | 24.60 | 25.40 |
#UglyChristmasSweater #UglyChristmasSweaterParty #ChristmasParty #ChristmasSweaters #UglySweater #WomensChristmasSweaters #WomensUglyChristmasSweaters #MensUglyChristmasSweaters #MensChristmasSweater #FunnyChristmasSweaters #ChristmasSweatshirt #GrinchSweater #HolidaySweaters #FunnyUglyChristmasSweater #MensUglySweater #WomenUglySweater #HolidaySweatersWomens #ChristmasSweatshirtWomens #CouplesUglyChristmasSweaters #UglySweaterParty #CatChristmasSweater #GrinchChristmasSweater #UglyXmasSweater #CuteChristmasSweaters #FamilyChristmasSweaters #BestChristmasSweater  #ChristmasClothing #ChristmasDecoration #SantaClaus #ChristmasLights #MerryChristmas #ChristmasFamilyPajamas #StockingStuffers #ChristmasVacation #AChristmasStory #HomeAlone #ChristmasMovie #ChristmasTime #ChristmasGiftIdeas #ChristmasGift #ChristmasisComing #ChristmasGift #ChristmasGifts #ChristmasDecor #ChristmasDecorations #FestiveSwag #ChristmasSwag #ChristmasGiftIdeas #GiftingIdeasForMen #GiftingIdeasForWomen #StockingStufferIdeas #ChristmasGiftsForMom #StockingStuffersForMen #StockingStuffersForWomen #SecretSanta #ChristmasGiftsForMen #ChristmasGiftsForWomen #ChristmasPresents #ChristmasGiftsForDad 
This product is the original work of professional Graphic Artist and influencer JohnnyAppz. He has designed custom graphic artwork for some of the most famous celebrities, athletes, actors, musicians and businesses throughout the world. The JohnnyAppz design style is embodied by a modern take of surrealism, pop-art, with an intelligent street art vibe. His original style works alongside a unique perception and approach of subjects, to create artwork that is genuinely one of a kind. In 2015, the "JohnnyAppz" merch brand was officially launched, with a direct sponsorship and partnership with the RageOn mega print site. Artwork by JohnnyAppz has since been sold on thousands of printed products and has given the public some of the most unique items imaginable. #JohnnyAppz